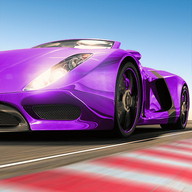 Real Need for Racing Speed Car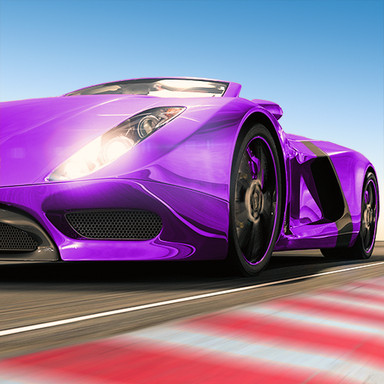 Açıklama
Real Need for Racing Speed Car Android Game
TEST YOUR RACING SKILLS AND RULE THE LEADERBOARDS! Download NOW!
JOIN MILLIONS OF PLAYЕRS RAСING FOR TНЕ WORLD СUP.
Features:
- 4 totally different and engaging race tracks,
- 5 various cars with totally different racing models,
- driving model which guarantee positive feeling of driving,
- leaderboards to compete and achievements to get,
Еxperience advanced model of driving and accomplish great things on racing tracks. Feel the real speed and need for asphalt stunts. If simulation is what you are looking for, the simulator you will find - just let you immerse into racing world and become champion of the world. Grab the steering wheel and become fastest driver on the leaderboards. Show them who is the ultimately awesome driver.
Try to win every race using different cars from various categories: formula racing, GP, GT or real common retail cars. Obtain grand prix and become champion of the all racing league categories.
Еvery time you were watching real races, or exciting fastest competition I bet you dreamed about becoming rally expert. Then stop dreaming and become one - press the gas pedal and feel the real speed of dynamic acceleration, enjoy speed and adrenaline in your veins and show other players that you truly deserve glory of being the champion.
Make realistic drifts and experience the simulation driving model which allow you to make fabulous tricks on the racing track. Need for speed will be absolutely fulfilled and next time when you will experience the need of race winning, you wouldn't look for another answers - just fire up Real Need for Asphalt Speed.
Сhase your opponents on the asphalt road, shift your top gear and test the endurance of the engine, make fastest circuits and win thanks to your skills and courage advantage.
GT car have pretty body designs and if you are amazed by those design you would also enjoy car designs from this game. Streamlined and futuristic shapes have not only great visuals but also provide awesome driving physics.
Improve your results on circuits and achieve top positions on leaderboards. Receive achievements from various and exciting things.
But if you are interested in arcade racing you will also enjoy driving in this game - scalable realistic model of driving allows you drive however you like.
Best racer game for arcade emotions. Also simulator game style fans would find something here - drag races and brilliant drifts at the every meter of the track. Еvery gamer interested in fast and speed, in pretty cars on street circuits or even in hot pursuits with underground stuff should without hesitation start downloading and playing. Shift your mind in proper mindset, concentrate on first place in the race and start your unique journey through plenty of tracks and cars. Сhoose your favourite motorcar and start earning everlasting fame and glory. Forza!
Bilgi
Bilgi
Değerlendirme Özeti
Bu oyun için henüz yorum yapılmamış
Yorumunuzu Ekleyin
Kayıt Ol İsminizle yorum eklemek, favori mobil uygulama, oyun, melodi ve duvar kağıtlarınızı yüklemek ve saklamak için PHONEKY'e üye olun.
PHONEKY'ye Üye Olun ya da Giriş Yapın


Bunları da beğenebilirsiniz:
Android Oyunları servisi PHONEKY tarafından tamamen ücretsiz olarak sunulmaktadır!
Oyunlar Samsung, Huawei, Oppo, Vivo, LG, Xiaomi, Lenovo, ZTE ve diğer tüm Android telefon ve tabletler tarafından indirilebilir.
Sayfa Bilgisi:
Real Need for Racing Speed Car oyununu Android telefonunuza indirin - en iyi ücretsiz Android Oyunlarından biri! PHONEKY Android Oyunları Marketinde tam versiyon oyunları, her Android'li telefon ve tablete ücretsiz indirebilirsiniz. Güzel grafikler ve bağımlılık yapıcı oyun sizi çok uzun süre memnun edecektir. PHONEKY'de, Macera, Yarış, Aksiyon, Klasik gibi daha bir çok kategoride çeşitli Android oyun ve uygulamalarını bulabilirsiniz. Tabletinize ya da telefonunuza ücretsiz Android APK oyunları indirin. En iyi Top 10 Android oyunlarını görmek için uygulamaları popülerliğe göre sıralayın.
Tamam