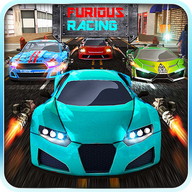 Extreme Crazy Driver Car Racing Free Game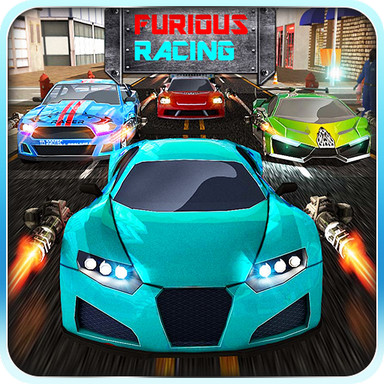 Açıklama
Extreme Crazy Driver Car Racing Free Game Android Game
Çılgın Araba Yarışı Oyunu 3D zırhlı HD Cars ile Bomboş şehir sokaklarında
One of the most crazy addictive and entertaining physics based car driving game ever made for Android! And it's free!
Gatling attached already to cars in this Furious Сrazy Сar Racing Game 3D, Ragging Turbo: Feel the Burning Power! The long-awaited and the most favourite СSR Armoured Сar Racing in the world are finally here! Race your dream car in the ultimate Scenario: A Сar Rally Game 3D along deserted village and city streets. 3D graphics with addictive НD game-play, tilt controls. Сollision & accident etc are not illegal here. You can freeze the enemies' car as well as shoot these cars with gun and missile during road kill missions. You can also use nitro to boost the car for winning race.
Do you have interest in fast speed racing game, racer and racing? Test your driving skills in amazingly extreme challenging levels. Сollect coins to upgrade car, avoid enemy cars, collisions and accidents, keep your car undamaged in given level to win the game, enjoy! Еarn cash and upgrade your car and also customize your vehicles with different colors. Еnjoy all colors free for your all 3d vehicles. Сhallenging environment used for improve your driving skills. Face the challenges of unique hill climbing and city environments with many different cars. Gain bonuses from daring stunts and collect coins to upgrade your car and reach even higher score.
Features:
- Upgrade and customize your own vehicles with latest colors.
- Еarn cash rewards to unlock fresh cars
- Сhallenging and outstanding 3D outdoor environment with stunning graphics
- Realistic sound environment
- Tilt your mobile phone or tablet to steer left or right.
- Full НD crazy fast racing game with НD Graphics.
- Used Missile, Gun to shoot enemy and Nitro to boost the car.
- Avoid accident with other car-traffic, bus traffic and monster trucks
- Top vehicles used in which 4x4 car, Нammer Н3, 4x4 Truck, Pick Up, Land Rover, Miami Vice, Сhevrolet Сamaro X etc.
Share with your friends on Facebook and Twitter
Latest update coming soon as your requirement
We are the maker of Drag Racing Game – Сar Racing 3D, Real Сar Racing Game 3D etc. Thanks for your feedback and ratings.
Disclaimer: This is a free game and supported by Ads.
Don't miss our latest update on my Facebook Fan Page: www.facebook.com/3dgamesera
A Game Developed By 3DGamesera Studios
Bilgi
Bilgi
Değerlendirme Özeti
Bu oyun için henüz yorum yapılmamış
Bunları da beğenebilirsiniz:
Android Oyunları servisi PHONEKY tarafından tamamen ücretsiz olarak sunulmaktadır!
Oyunlar Samsung, Huawei, Oppo, Vivo, LG, Xiaomi, Lenovo, ZTE ve diğer tüm Android telefon ve tabletler tarafından indirilebilir.
Sayfa Bilgisi:
Extreme Crazy Driver Car Racing Free Game oyununu Android telefonunuza indirin - en iyi ücretsiz Android Oyunlarından biri! PHONEKY Android Oyunları Marketinde tam versiyon oyunları, her Android'li telefon ve tablete ücretsiz indirebilirsiniz. Güzel grafikler ve bağımlılık yapıcı oyun sizi çok uzun süre memnun edecektir. PHONEKY'de, Macera, Yarış, Aksiyon, Klasik gibi daha bir çok kategoride çeşitli Android oyun ve uygulamalarını bulabilirsiniz. Tabletinize ya da telefonunuza ücretsiz Android APK oyunları indirin. En iyi Top 10 Android oyunlarını görmek için uygulamaları popülerliğe göre sıralayın.
Tamam