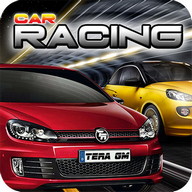 Car Racing 2016
Açıklama
Car Racing 2016 Android Game
Araba Yarışı 2016 Bir Extreme Simülasyon araba yarışı3D Sanal Gerçeklik olduğunu
Car Racing 2016 the best racing game series.
Car Racing 2016 is a fun and exciting simulation sports car racing 3D virtual reality game.
Enjoy the driver of the fastest cars on the City streets have very exciting and both dangerous to weave through the traffic and a collection of game modes like classic race, countdown, knockdown, and drift.
You drive a racing car through various obstacles like the sport car, rally racing, van, truck, monster truck, drag racing, off-road racing , bus, suv, 4x4 racing car for very dangerous.
Amazing realistic fast racing turbo car driving simulation game is packed full of super cool fast race furious cars and exciting, dynamic racing levels.
REAL CARS
Take the wheel of over 100 intensely detailed vehicles from iconic manufacturers like Ford, Aston Martin, McLaren, Koenigsegg and Pagani, and test your skills on an authentic 22-car race grid – the most epic racing experience on any handheld.
Would you pick an iconic Skyline GT-R, a classic 69' Mustang, or a brand new BMW M3 as your ultimate driving machine? Do you dream about seeing 1000+ HP exotics pushed to the limit on a drag racing cars? This game includes virtually every sports car for you to enjoy.
REAL TRACKS
Burn rubber on a full lineup of 12 real tracks in multiple configurations from top worldwide locations, including Silverstone, Hockenheimring, Circuit des 24 heures du Mans, Dubai Autodrome and many more.
UNLIMITED DEPTH:
Do you think racing in a straight line is easy? Try to find the right balance between power and grip while staying in your class. Add nitrous oxide for more fun, but don't push the button too early. Go deeper and adjust gear ratios to shave off precious milliseconds. Think you can challenge a world record or win 10 tournaments in a row? Welcome aboard.
Game Features:
• 3D Graphics and sound effects
• Earn cash rewards to unlock new racing cars
• Breathtaking visuals and amazing tracks
• Earn cash to unlock and upgrade high performance vehicles.
• The more you drive at high speed the more score you get.
• Do not forget to use brake to get rid of accidents.
Download free game and enjoy!
Bilgi
Bilgi
Değerlendirme Özeti
Bu oyun için henüz yorum yapılmamış
Bunları da beğenebilirsiniz:
Android Oyunları servisi PHONEKY tarafından tamamen ücretsiz olarak sunulmaktadır!
Oyunlar Samsung, Huawei, Oppo, Vivo, LG, Xiaomi, Lenovo, ZTE ve diğer tüm Android telefon ve tabletler tarafından indirilebilir.
Sayfa Bilgisi:
Car Racing 2016 oyununu Android telefonunuza indirin - en iyi ücretsiz Android Oyunlarından biri! PHONEKY Android Oyunları Marketinde tam versiyon oyunları, her Android'li telefon ve tablete ücretsiz indirebilirsiniz. Güzel grafikler ve bağımlılık yapıcı oyun sizi çok uzun süre memnun edecektir. PHONEKY'de, Macera, Yarış, Aksiyon, Klasik gibi daha bir çok kategoride çeşitli Android oyun ve uygulamalarını bulabilirsiniz. Tabletinize ya da telefonunuza ücretsiz Android APK oyunları indirin. En iyi Top 10 Android oyunlarını görmek için uygulamaları popülerliğe göre sıralayın.
Tamam